About The Artist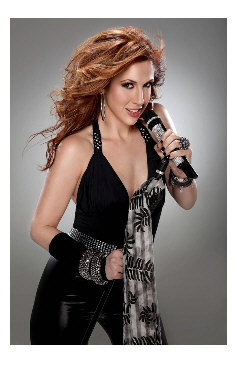 BURNOS, blasting onto the hard rock scene with growling, guitar-driven music, infectious, haunting melodies, and heart-pumping rhythms, electrifies audiences and critics alike.
Burnos made their debut on Sirius XM's Octane radio station with their first singles "Octane" and "WarShip." "WarShip" was featured as a Sirius XM Octane Accelerator and Melissa was featured on Sirius XM Octane's Women Who Rock Week in February 2014. "WarShip" also made SXM Octane's TOP 15 BIG UNS COUNTDOWN on May 31st, 2014. "WarShip" has also been been featured on several terrestrial and internet rock radio stations.

Burnos returns to the Sirius XM satellite radio airwaves on Octane with a heavy-hitting, blazing new single, "Syndrome of Decay," empowered by a strong grassroots organic fan demand via social media.
The female-fronted hard rock band is a collaboration of some of modern hard rock's most seasoned musicians. With her dynamic vocals ranging from brash and powerful to sultry, Melissa Burnos teamed up with guitarist Eric Friedman (Tremonti, Creed) and drummer Garrett Whitlock (Tremonti) to form BURNOS. They've conjured a riveting brand of hard rock combining poignant and provocative lyrics, soaring vocals, screaming prolific guitars, rich textures, and heavy, hard-hitting drumbeats. Produced by Michael "Elvis" Baskette (Alter Bridge, Slash, Chevelle, Incubus), the band's forthcoming album is poised to impact the modern hard rock genre.
"Burnos delivers another fully adrenalized song in Warship. It is a perfect display of PURE HARD ROCK which we need more of, no fluff, no core, just down and dirty real rock and roll. We really can't wait for their album and once again Melissa has left us begging for more. She has really come on strong to the music scene and just amazes me with her talent." –Music Junkie Press
Melissa's passionate and energetic delivery of her in-your-face, yet heartfelt lyrics, takes audiences on an intense emotional odyssey. Eric's guitar-shredding riffs and With her unique vocal style, captivating beauty, dark sensuality and mesmerizing stage presence, Burnos leaves all who see and hear her spellbound. "A natural entertainer, her inherent rock sensibilities come alive on any stage as she loses herself in the music." -Rayme Samuels, The Miami Herald.
Melissa has performed for hundreds of thousands of fans globally. Singing on World Tours with Latin megastar, Ricardo Montaner, Ky-Mani Marley (Son of The Legendary Bob Marley), Melissa has rocked sold-out arenas and stadiums internationally.
Melissa also performed on Australia/New Zealand's Ragga Muffin Tour 2011 singing with Ky-Mani Marley among such prominent, world-renowned artists/bands as Mary J. Blige, Maxi Priest, Jimmy Cliff, and The Original Wailers.
Melissa has earned endorsement deals with Sennheiser and Westone In-ear Monitors and performed for both companies at Winter NAMM. Eric Friedman has earned endorsements with EVH, Paul Reed Smith, D'addario, Dunlop, and more. Garrett Whitlock has earned endorsements with DW Drums, Sabian Cymbals, Vic Firth Sticks and Evans Drum Heads.
Armed with a B.A. in English Literature, restless creativity and her own story to tell, Melissa turns her arsenal of dark poetry into heart-pounding, infectious rock anthems.
BURNOS music is available on iTunes, Amazon.com, Google Play, and most digital outlets.